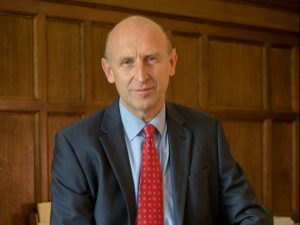 I know from emails I've received over the long weekend that people are angry, and rightly so. People feel frustrated that they have been unable to help or see loved ones at difficult times, they've struggled to juggle childcare with work and being unwell, and they've sadly had to miss important events.
As many have said: the rules from the Government were clear and we followed them. We stayed home and made huge sacrifices to protect the NHS and save lives.
There's no doubt for me that Mr Cummings should have resigned, or been sacked, but he didn't even apologise.
He has been at the very heart of Government decision-making throughout this coronavirus crisis and for Boris Johnson to defend him and dismiss people's concerns shows contempt for those who have followed the Government's rules.
We must all follow the rules, or our collective effort to get through this crisis is undermined. Public confidence in these rules will be even more essential in the coming weeks, as we look to come out of this lockdown safely.
I will continue to press the Government to rethink and act in response to Mr Cummings's breach of the Government's own guidelines. It cannot be one rule for Conservative advisers and another for the rest of us.