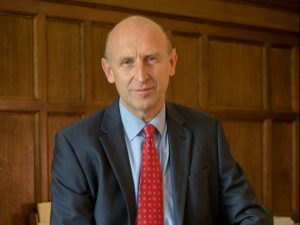 Today, South Yorkshire is back in Tier 3 'very high alert' level restrictions after the national lockdown ended.
Government guidance on what you can and cannot do is here.
We would not be in this position – a second lockdown, brought in too late, followed by tougher Tier 3 restrictions than we had before – if Ministers had fixed the failings in the test and trace system over the summer, ensured those needing to self-isolate could afford to do so and not lost control of the virus again.
We have been hit by this second surge harder in South Yorkshire than in most other areas – over recent weeks our Rotherham and Barnsley hospitals have had twice the number of Covid patients than the peak during the first lockdown, more local patients have been dying and many more frontline NHS staff have been off work.
This is why I – and other Labour MPs – accept that continuing public health restrictions are needed to reduce Covid infections and deaths. But we've argued consistently that the new Tier system restrictions must be matched with new financial support for businesses.
The Government did not do this, so we could not support their plans for the new tiers when the Commons voted yesterday.
The economic package is nowhere near sufficient to support the communities worst affected, like ours, who have been suffering for many months. The second wave of this virus is having a disproportionate impact on the North and it is grossly unfair that local businesses here will lose out compared to areas that have spent less time in restrictions.
The nature of the business support grant means councils have to stretch out funding for as long as they are in tier 3, yet tier 1 areas received the same package for just 28 days of national lockdown.
Better financial support is something I brought up last week when, ahead of South Yorkshire going back into tier 3, I had video calls with a health minister and senior government officials.
I also argued for:
The urgent need for the government to rethink help for the self-employed – the backbone of our local economy – to pick up those left entirely unsupported
Extra support for hospitality, as well as providing evidence they're a source of spread
The government to provide evidence for the decision to stop activities that were allowed when we were last in tier 3 – like fitness classes, ice-skating and bingo – and review this at the earliest opportunity
Clear criteria for coming out of tier 3
Better financial support for people having to isolate, because only one in eight workers qualify for the one-off £500 isolation support payment