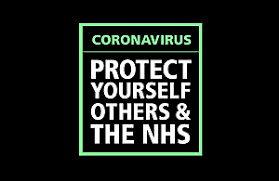 Unfortunately, there are an increasing number of reports of fake news and scams relating to coronavirus.
Sharing false or misleading information can cause real confusion and harm, so you should only share information from trusted sources like the UK Government, NHS, Public Health England and the Department of Health and Social Care.
Criminals could try to contact you at your door, by phone or online.
Some of the types of scams operating locally
People impersonating healthcare workers offering 'home-testing' or vaccines for Covid-19. There is no vaccine yet and test kits are not currently available to buy
Emails saying you are entitled to a refund on taxes or similar. These scams are usually looking for your personal and bank details
Fake products and services saying they can protect you or cure coronavirus. They won't help they will just take your money
Mobile phone applications that claim to give you updates on the virus. Instead, they lock your phone and demand a ransom
People offering to do your shopping or collect medication and ask for money upfront then disappear
Text messages saying you've been fined for breaching lockdown rules
A fake email aimed at businesses with an official-looking gov.uk heading. Direct Gov is not managing the grant process – it is councils
Tips to avoid being scammed
Be cautious and listen to your instincts. Don't be afraid to hang up on a caller, bin a letter, delete an email or text or shut the door
Take your time and don't rush into anything. Scam messages are designed to scare you and usually have an urgent tone
Is someone visits you in person, ask for ID
Check who's on your doorstep before opening the door, and don't feel bad asking someone to leave if you don't know them
Be suspicious of requests for money up front
If someone is pressuring you, they're unlikely to be genuine
Type in website addresses rather than clicking on links in emails or on social media. Look for websites with https in the web address – the letter 's' usually indicates the website is secure
Only make purchases from legitimate retailers and think before spending money or sharing personal information, especially financial information and account log in details (usernames and passwords)
Think twice before sharing personal information on social media – this could put helpful information into the hands of potential identity thieves
Never give your bank card or PIN to a stranger
Your bank, the police, charities and authorities will never ask for your bank details over the phone
HMRC
HMRC say you should stay vigilant about scams which may mimic government messages such as 'Stay at home' and 'Stay home, stay safe' as a way of appearing authentic and unthreatening.
Don't give out private information or reply to text messages, and don't download attachments or click on links in text or emails you weren't expecting.
You can forward suspicious emails claiming to be from HMRC to phishing@hmrc.gov.uk and texts to 60599.
Help and advice
If you think you've been scammed, report it to Action Fraud on 0300 123 2040.
For advice, call the Citizens Advice Consumer Helpline on 0808 223 1133.
If you're in immediate danger, call the police on 999.
Free training on different types of scams and how to protect yourself and others is available at Friends Against Scams, run by the National Trading Standards scams team.