Following the launch of 5G in the UK last year, Ofcom published the results of electromagnetic field (EMF) measurements at 16 UK sites in February.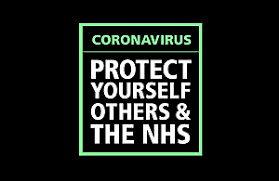 They have now published an updated version – which six additional 5G mobile sites – showing EMF levels at 22 5G sites in 10 UK cities.
At every site, they found EMF levels were well within agreed international safety levels.
More information on the results of the measuring programme is available here.
In some areas of the country, mobile phone masts have been vandalised because misinformation is leading people to incorrectly blame 5G for the spread of coronavirus. Such damage threatens people's ability to contact the emergency services, as well as stay in touch with friends and family.
Ofcom's latest research into how people are getting news and information about the virus shows that false links between 5G and coronavirus are the most commonly seen pieces of misinformation.
There are a number of resources which can help you tell fact from fiction and check claims about coronavirus.
You might like to look at:
Full Fact – has a guide on how to fact check claims and you can submit questions and claims for checking at their Ask Full Fact feature
BBC – BBC Reality Check has a collection of the most common misleading claims
World Health Organisation – Covid-19 myth-busting page