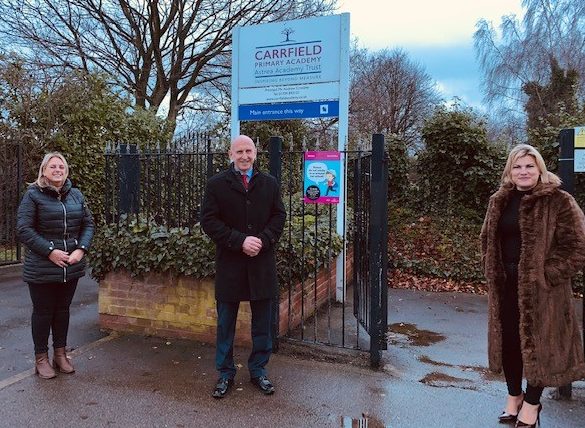 John is celebrating success in his campaign for a 20mph speed limit on roads around schools in the Dearne.
He launched the initiative in January alongside local councillors, community campaigners and headteachers.
He started a petition which was signed by 225 people.
Now Barnsley Council has agreed to put up 20mph signs outside three schools in the Dearne as part of a pilot scheme:
Dearne Carrfield Primary Academy – on Highgate Lane, Bolton-upon-Dearne
Highgate Primary Academy – on Nicholas Lane, Goldthorpe
Goldthorpe Primary Academy – on Doncaster Road, Goldthorpe
John said: "I want to thank everyone who backed my campaign and helped me send a strong message that we need to do more to try to keep our children safe outside school.
"I'm keen to see the new signs installed as soon as possible and hopefully before the start of the school year in September."