John has teamed up with local Labour councillors to fight for 20mph zones outside all schools in the Dearne.
Please sign our petition to show your support for our campaign and help us send a strong message to Barnsley Council.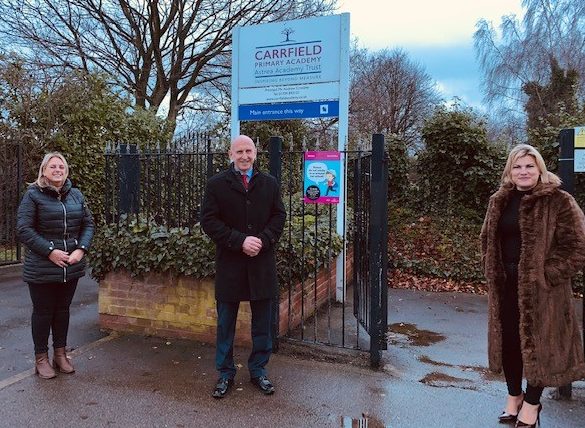 John said: "Roads outside schools can get very busy, especially at school drop-off and pick-up times.
"Too often we hear about children being knocked down or parents talking about 'an accident waiting to happen'."
Cllr Charlotte Johnson, who has school age children, said: "Road safety around schools is something people often talk to me about and I think lowering the speed limit to 20mph would make it much safer for children getting to and from school.
"We want parents and residents to support our 20mph campaign by signing our petition, but we also want them to let us know if there are other safety measures they'd like to see brought in."
Kay Godfrey, principal at Gooseacre Primary Academy in Thurnscoe, said: "I'd welcome a reduced speed limit outside our school.
"Merrill Road is extremely busy and a main bus route through the village. The road often becomes congested especially at the start and end of the school day.
"Through our curriculum we do lots of work with our children about road safety but our school community has recently had children involved in road traffic accidents in the village – thankfully they are now well."
Thank you for supporting our campaign. We'll keep in touch with you as it progresses.