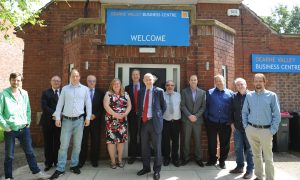 You may remember back in June that I launched an online survey for the self-employed to ask them about Government support during the coronavirus crisis and their future prospects. My survey closed at the end of June and I want to give a big thanks to everyone – over 300 people in total – who took the time to complete it and share their experiences with me.
I have now published my report and you can read it on the link below.
The survey's findings are stark in the extent to which the self-employed have struggled during lockdown, largely without financial support from the Government. It highlights the difficulties that have faced our self-employed workers across this country during lockdown, the flaws in Government assistance and the problems they face as we begin to slowly leave lockdown and try and resume a more normal life.
The key findings from my report include:
97% of businesses have seen a loss of income due to lockdown
Four in five have had no help from the SEISS
Three quarters said the grant was not enough to keep their business going during lockdown
13% of businesses have had to close permanently
Half of those receiving a grant think their business will be at risk when the SEISS ends in August
60% think the way the Government has calculated the amount self-employed workers can receive is unfair or very unfair
After the Chancellor announced the Self-employed Income Support Scheme (SEISS) on March 26th, promising not to leave self-employed workers behind and 95% of self-employed workers would benefit from the SEISS, it is clear the scheme that followed did not live up to the Chancellor's statements.
I have now taken the step of sharing my report and writing directly to the Chancellor Rishi Sunak MP pressing him to consider the findings of my report. You can read my letter to the Chancellor below.
I feel strongly that sole traders and small business owners are the backbone of our local economy. Barnsley and Rotherham alone have 28,000 registered self-employed workers and all efforts need to be made to protect their livelihoods for the sake of the families they are supporting through these difficult times, and for the sake of this country's economic recovery.