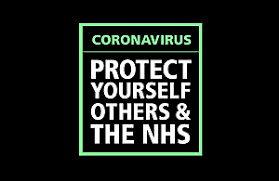 MP John Healey has raised concerns about big employers in South Yorkshire failing to follow public health advice and protect staff.
The Wentworth and Dearne MP has written to the chief executive of Capita, Jonathan Lewis, after being contacted by a number of worried workers.
He points out that the biggest employers have the biggest role in helping stop the rapid and wide spread of COVID-19, and warns that Capita is not doing enough to cut the risk of dispersing the virus into hundreds of families' homes.
One employee told the MP Capita's Dearne Valley call centre in Manvers employs more than 1,000 people and staff work in the same large space.
He has received reports about:
People who should self-isolate not being allowed to do so, without penalty to their pay or jobs or being told they have to obtain 'sick notes' – which runs counter to Government advice
Lack of clear designation of which – if any – of the workforce are key workers
Lack of arrangements so that those not defined as key workers can work from home
Lack of adequate arrangements to safeguard the health of those who have to work from the call centre, such as social distancing and provision of hand sanitisers or tissues
The MP said in the letter to Capita:
"I appreciate your company is working to respond to the rapidly changing circumstances of this Coronavirus crisis and government announcements are not always clear-cut.
"At the same time, you will also well appreciate the anxiety of your staff for their own and their families' health, incomes and future.
"With so many employees in one workplace, if Capita does not take all actions necessary in line with the Government's public health instructions then your call centre risks becoming the centre for a wide spread of this Coronavirus infection.
"This Coronavirus emergency is a grave national crisis, which is why the Government is taking such unprecedented action and requiring similar from all of us to get through this.
"It is very disappointing and concerning that Capita, as a blue-chip British employer, appears to be so falling short in the actions it is taking to safeguard its staff, as well as its business."
Mr Healey has also received complaints from workers at other call centres in the Dearne and other big employers, including Next and Asos.
He added: "I'm getting the same story from staff in other workplaces and it's putting people under dreadful pressure.
"We need clearer direction from Government, and stronger action from employers to protect their staff and wider public health."