John and volunteers have been out delivering his 2021 report to residents this summer.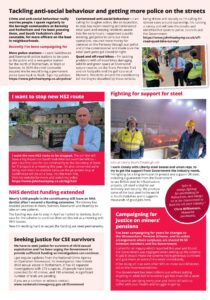 You can read the report here but there are different versions for each area.
If you haven't received one and would like to, please get in touch.
And don't forget to complete John's 2021 residents' survey, if you have a few minutes to spare.