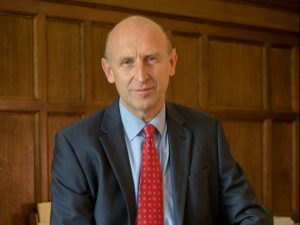 A PARKGATE company has warned it will have to cut jobs if the Government press ahead with a switch their MP has described as a 'tax grab'.
Ron Hull Jnr Ltd has said that a Government plan to remove their entitlement to use red diesel will cost them more than £100,000 a year.
MP John Healey recently visited the company to discuss the concerns with senior directors.
Now, ahead of next week's Budget, he has written to the Chancellor urging him to give businesses more time because they currently have no choice but to use diesel-driven vehicles.
Mr Healey said: "This is a crude Treasury tax grab disguised as 'green' policy.
"Scrap metal companies like Ron Hull use large machines and current batteries are simply not big or powerful enough. It would obviously be extremely dangerous to have vehicles plugged into sockets and cables trailing across a busy yard.
"So for the time being they have no choice but to use diesel and this means they'll have to make up for the higher tax elsewhere – by cutting jobs and passing the cost on to their customers, like steel companies.
"As he prepares for the Budget I want the Chancellor to rethink and give the waste sector more time to plan for changes and develop alternatives to diesel-driven machines.
"I also want to hear from any other companies in the constituency that expect to be hit by this change."
Paul Furniss, Group Purchasing Manager at Ron Hull Jnr Ltd, said: "This will have a crippling impact on our business.
"Prices will have to be passed on to customers and it is likely there will be significant job losses."
Mr Healey has asked for a meeting to discuss his concerns further with the Chancellor or a Treasury Minister, alongside a Ron Hull representative.
The policy was announced at Budget last year and will take effect from April 2022.